"Extreme Prospector" Indiana Jones has met his match!
The dangerous , hair-raising adventures of real life treasure hunter Dave Mack will transport you to a perilous world of high risk – high reward treasure hunting, where one wrong decision can lead to disaster, but the right calls, guts and determination are rewarded with handfuls of gold nuggets and bulging bags of priceless gems!
Dave McCracken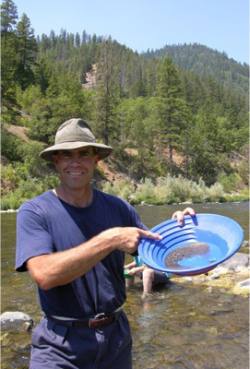 "There is perhaps no greater excitement or challenging human endeavor than finding and successfully recovering substantial gold deposits. "
Dave McCracken is one of the world's most experienced and proven gold mining professionals. A recognized authority on virtually every aspect of placer gold exploration and recovery, Dave has authored and currently markets four best-selling gold mining instructional books and three full-length instructional gold mining videos.
Books and Videos By Dave McCracken
Dave's credentials include successful consulting assignments with commercial mining and/or sampling operations in the United States, South and Central America, Indonesia, Cambodia, Philippines, Madagascar and Africa. His reputation for getting the job done on time, in professional manner, utilizing available resources, has made the Pro-Mack Team the number-one consulting solution for private industry and government on underwater mining projects.

Dave has extensive experience in successful management of companies and at sourcing and utilizing the essential elements which are available to get projects accomplished -- particularly under difficult conditions, or in offshore locations, that present special challenges.
Gold Mining Equipment designed by Dave McCracken: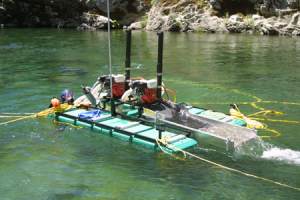 World-class Pro-Mack 4-inch, 5-inch, 8-inch and 10-inch commercial suction dredges. Designed, manufactured and distributed worldwide by Pro-Mack Mining in Happy Camp, California. Designer and manufacturer of the only mechanical classification systems (shaker screens) available on commercial venture-dredges today. Designer and manufacturer of floating diver-controlled underwater winching systems.
Other industry achievements:
Founder and General Manager of the New 49'ers Gold Prospecting Organization, the fastest-growing and most active gold prospecting organization in the world --now with over 1,200 active members. The New 49'ers provides both commercial and small-scale gold prospecting opportunities for gold dredging and surface gold mining activity on more than 60 miles of gold-rich mining properties in northern California. Dave draws heavily upon this ongoing rich source of innovation and experienced membership to fulfill equipment and team-member needs on consulting projects.
Training Programs: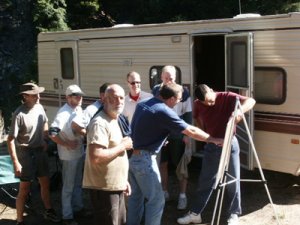 During the summer months in northern California, Dave provides the best training available (anywhere) in modern gold mining techniques. These training programs consist mainly of Group Mining Projects, where participants actually share in the work and rewards. Dave's strong emphasis on starting with the right approach is turning out graduating students that really know what they are doing when they go out on their own.


Dave's Biography

Tuning Into the Wavelength of Success

Hard Work

Never Give Up!