Custom Gold Mining Equipment and Supply Support

Suction Dredges
Custom Gold and Gemstone Recovery Systems
Complete Mining Project Support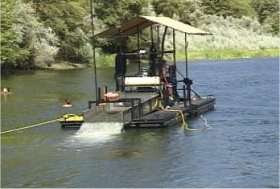 "Our professional staff inspects every single item before it is shipped, as if they were going to use it in their own remote operations!"
No other mining company on the planet can provide you with the in-depth knowledge and professional-quality gold and gemstone mining equipment supplied by Pro-Mack Mining. Our Pro-Mack consulting team can pull the equipment and supply-side of a mining project together better than anyone else, because we have been managing remote mining operations around the world for the past 20 years.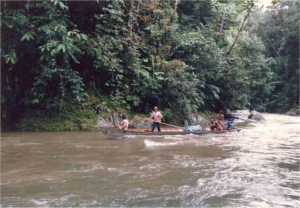 Every experienced miner knows the frustration of needing a missing $5 spare part when on location hundreds of miles from the nearest supply point. And while ordinary dredging and mining supply dealers and distributors are well-meaning, the kind of difference that Pro-Mack Mining can make can literally mean the success or failure of a major aspect of your dredging project. The Pro-Mack team personally inspects all international orders prior to shipment, to insure vital parts are there on location when you need them.
Even if you have a specialty need, Pro- Mack Mining has the procurement and manufacturing capability to produce customized variations and specialized equipment for the most demanding or unique requirement.
We are specialists at pulling together a gold or gemstone mining-package that will fit within your budget.
Different Kinds of Sampling

Outfitting an Underwater Mining Project

Setting up the Proper Recovery System